EditShare Continues Expanding Its Global Business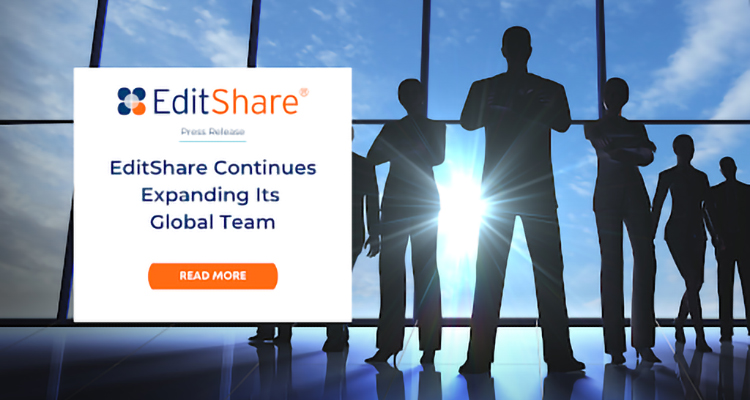 EditShare, a technology leader that delivers software solutions enabling storytellers to create and manage collaborative media workflows, is once again expanding its rapidly growing business, which has recorded back to back Q2/Q3 record quarters and year over year revenue increase, to better serve its customers and channel partners with key hires in sales, sales operations, and service assurance. 
"The growing demand for more video across multiple platforms combined with the need for flexible, remote workflows, has made EditShare the go-to solutions provider for versatile collaborative media workflows," states EditShare Chief Revenue Officer, Said Bacho. "We are investing in customer and partner-facing teams to ensure our growing customer base continues to receive expert guidance on how they can best leverage EditShare's open solutions to scale their business and media platforms, whether it's on-premise, in the cloud or in a hybrid configuration."
Global Sales Team Expansion
EditShare's investment in its sales team will enable the company to expand its market reach into new territories in the Americas, EMEA, and APAC. Joining Team Orange, are video savvy professionals with years of sales experience in the media industry: Vincent Eade, Regional Sales Director, Northern Europe, (based in UK); Michele Dwayk, Regional Sales Director, Middle East and Africa, (based in Dubai); Cristiano Barbieri, Regional Sales Director, Latin America (based in Brazil); Stefan Elbert, Regional Sales Manager, DACH (based in Germany); and Didier Gault, Regional Sales Manager, Southern Europe (based in France).
EditShare Sales Operations and Global Service Assurance Leadership
Newly appointed UK-based Director of Sales Operations, Simon Gatt, ensures EditShare Sales and Channel Partners have the sales enablement tools they require to deliver the world-class experience EditShare customers have come to expect. Tasked with enriching the channel partner program, Gatt will leverage his twenty plus years of experience to drive partner focused activities that enhance channel partner business opportunities and customer engagements globally. 
EditShare's Global Service Assurance remit goes beyond the break/fix support model. It employs data analytics to proactively manage issues and improve the overall customer experience. The strategic approach ensures that all customers, no matter where they are located, receive a premier EditShare experience. Leading the team is newly appointed US-based Director of Global Service Assurance, Lon Barrett, an experienced executive with a proven track record of leading high-performance technical teams around the world.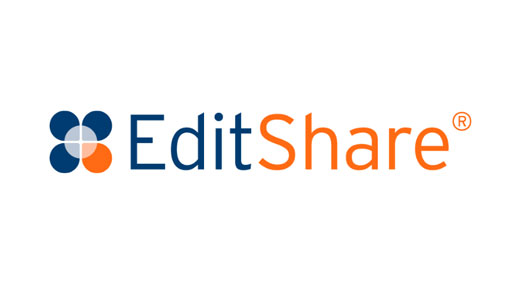 EditShare es un líder tecnológico en soluciones de flujo de trabajo inteligente y almacenamiento compartido en red para los mercados de producción, posproducción, nuevos medios, deportes y educación. Ya sea que necesite soluciones locales, en la nube o híbridas, nuestros productos mejoran la eficiencia y la colaboración del flujo de trabajo en cada paso del camino.
Incluyen almacenamiento compartido de alto rendimiento optimizado para medios, software de archivado y copia de seguridad, un conjunto de herramientas de gestión de medios y un conjunto sólido de API abiertas que permiten la integración en todo el flujo de trabajo. El éxito de los clientes y los socios es la base de los valores fundamentales de EditShare, lo que garantiza una experiencia de clase mundial inigualable.