Merlin adicionou a JVC e a Manfrotto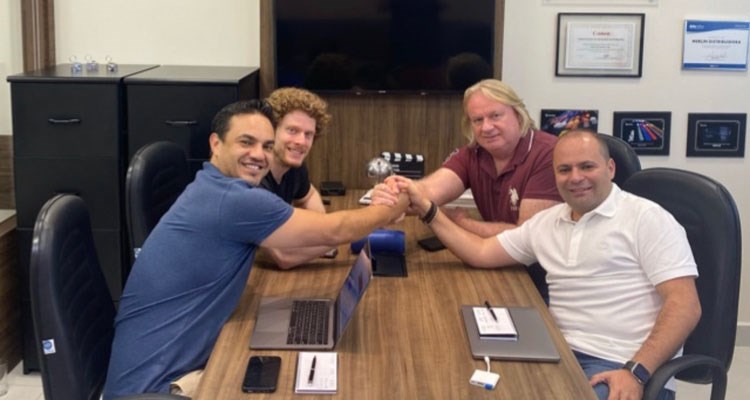 A Merlin segue trabalhando de maneira estratégica, com parcerias e seriedade. Nesse trimestre teve a adição da JVC onde fará a Distribuição para America Latina e México e a Manfrotto no Brasil, mais duas grandes marcas para o line-up com que espera conseguir criar novas oportunidades e atender de forma mais eficiente os revendedores tanto com estoque como com a pronta entrega e suporte dos fabricantes.
Em fala com Prensario Edson Marion, CEO da Merlin destacou que: 'No tempo da pandemia, fomos nos adaptando às necessidades do mercado e buscando atuar com produtos mais acessíveis para atender o mercado de live streaming. Essa estratégia nos garantiu um crescimento de 60% no último ano fiscal e estamos certos que conseguiremos superar esse número para 2021'.
'O conhecimento e as experiências na América do Sul são aproveitados para aperfeiçoarmos o que fazemos no Brasil, e o contrário também é verdade. Temos diversos parceiros com conhecimento de mercado e visões bem distintas, isso nos ajuda a antecipar movimento do mercado e trabalhar melhor nossas marcas. As novas marcas nos trazem um aumento de portfolio que nos possibilita explorar novos mercados, com novos parceiros e novas oportunidades de negócios com uma gama maior de projetos' destacou Marion. 
'Hoje no Brasil contamos com a Zeus Broadcast como nosso principal parceiro em qualquer questão relacionada a serviço e manutenção das marcas que representamos. São o centro de serviço autorizado de todas as principais marcas: Sony, Panasonic, JVC e Datavideo. A Zeus conta com engenheiros experientes com mais de 20 anos de experiência no mercado profissional Broadcast'.
'Contamos com uma rede de mais de 50 revendas parceiras espalhados por todo o Brasil, para o atendimento ao mais diverso segmentos do mercado – Broadcast, Educacional, Igrejas, Live eventos, Governo, Eventos, Corporativo, Games. Esses parceiros desenham e executam os projetos diretamente ao cliente final'.
Para finalizar Edsom garantiu que: 'A expectativa para esse ano é que haja uma retomada dos eventos presenciais no último trimestre, aquecendo o mercado de vídeo produções que não está sendo atendido pelas lives. Mesmo assim, as produções online continuaram com bastante força e imaginamos que haverá uma tendência de eventos híbridos e a junção desses dois mercados, que deve ser tendência a partir de 2022'.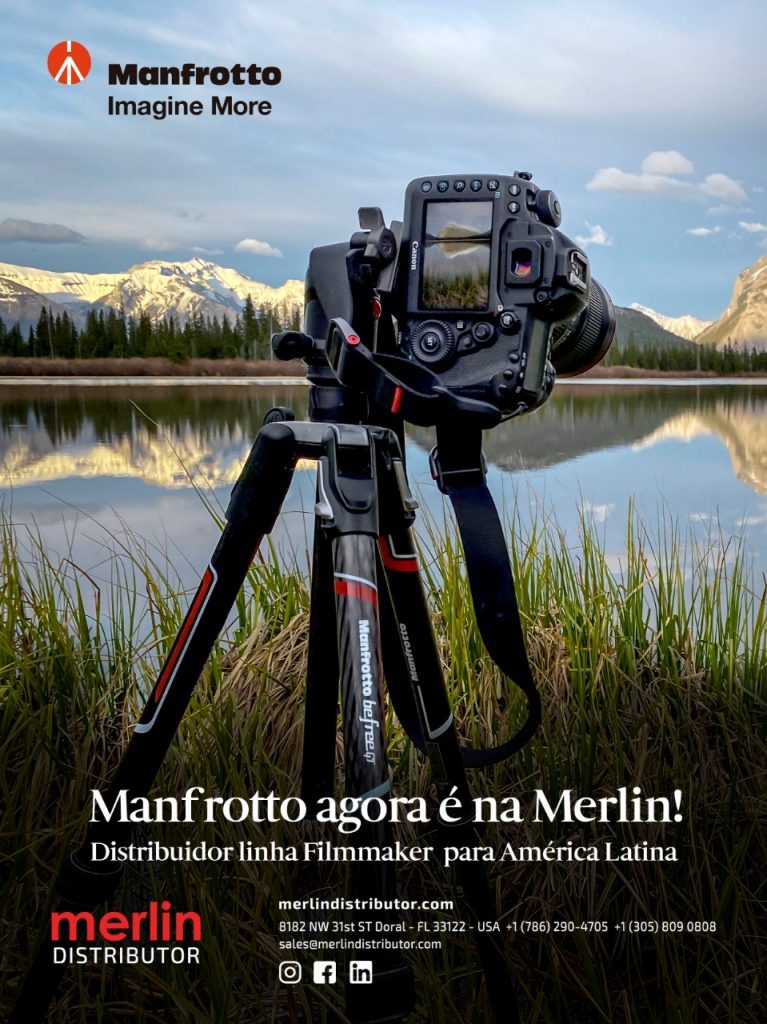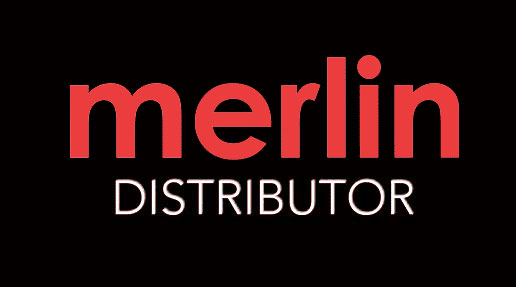 Merlin Distributor is a distributor of professional products for audiovisual production, video production, broadcasting and cinema.
We work with the best products of major brands, with a lineup ranging from cameras, video switchers, video converters, tripods, video transmitters, accessories and batteries.
With 35 years of Brazilian market, we have expanded our operation to Miami in 2015, as manufacturers invited us to replicate our distribution modelo to serve Latin America alongside Brazil. We are currently the largest distributor of professional video segment for Brazil and Latin America.
We are proud to distribute for major brands such as Sony, Panasonic, Canon, Datavideo, Fujinon, ARRI, AJA, JVC, Manfrotto, Anton Bauer, Sachtler, Rode and Sennheiser, with safety and warranty.
We also provide spare parts, as authorized dealers from Sony Professional – Panasonic Professional – Fujinon Lenses – Datavideo.
Warranty, technical support, ready to ship and exclusive deals are the great differentials from partnering with Merlin Distributor.
Our specialized consultants are ready to assist with quality and logistics agility along our technical and engineering team, giving full support to large Broadcast projects.