Ross Video completa sua oferta com a compra do Primestream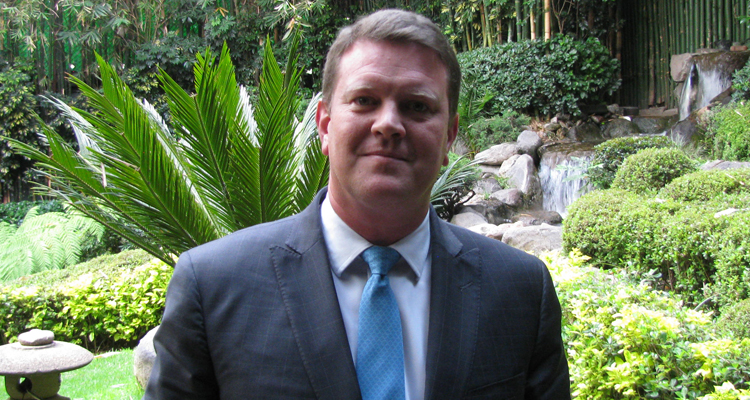 Após a aquisição da Primestream é muito oportuno ouvir os comentários de Jason Barden, diretor regional da Ross Video para a América Latina.
'Como um resumo da pandemia para o Ross Video, do lado dos negócios foi espetacular. 2020 foi o melhor ano de toda a história, temos 29 anos de crescimento contínuo e em 2021 esperamos superar novamente para chegar aos 30 anos da melhor forma'.
'Nosso posicionamento na América Latina é muito positivo, antes mesmo da aquisição da Primestream adicionamos Luiz "Juca" Costa, Solution Architec com sede no Brasil e Aina Tell, chefe de marketing da Latam, que será uma contribuição fundamental na comunicação com a imprensa e clientes. No total, já temos 7 pessoas na equipe e em breve seremos cerca de 10 os membros da Latam'.
Em seguida, ele destacou especificamente a fusão com a Primestream como uma ação orgânica: 'a aquisição adiciona uma parte ambiciosa da produção e gerenciamento de ativos. Já temos o fluxo de MOS bem-sucedido, mas estávamos perdendo a parte do MAM e a automação do jogo. A compra nos traz 5 anos à nossa frente, que é o tempo que levaríamos para desenvolvê-lo por conta própria. Desta forma, aceleramos o roteiro'.
'Já tínhamos instalações com Primestream antes, então a compatibilidade é total. Por um lado, para seus clientes, mantemos seus negócios como de costume, mas também lhes damos acesso a uma equipe global de engenharia, suporte e serviço muito maior. A maioria dos clientes já era Ross e isso mostra que a integração pode acontecer de forma orgânica. Por outro lado, para clientes anteriores, isso permite oferecer o fluxo de trabalho completo. Das câmeras ao controle mestre', acrescentou.
'Uma mensagem importante é que a equipe Ross para a América Latina com Jorge Sobenes como gerente regional e sua equipe continua a mesma, desempenhando um papel importante. A Primestream tem pessoas com raízes na América Latina, então eles mantêm um forte contato na América Latina.
Nossos clientes estão acostumados a lidar com Mario Díaz e Felipe González, embora tenham funções mais internacionais. O certo é que Santiago Clotta, com sede em Buenos Aires, continuará seguindo 100% para a região'.
As compras de Ross, lideradas por David Ross, sempre têm a ver com seu core business, que são produtos e serviços para produção ao vivo, seja por meio de protocolo de controle, infraestrutura, switcher, robótica, soluções de root, o MAM e o gráfico. 
Ross powers live video productions for billions of global viewers daily with the industry's widest range of high impact, high efficiency solutions and services. Ross makes it easy to create compelling news, weather and sports broadcasts, engaging content for sports stadium screens, entertainment shows and rock concerts, educational institutions, legislative assemblies, corporate presentations and inspiring content for houses of worship.
Ross solutions have impressed the audiences and marketing partners of Eurosport, BBC World, SKY, Yahoo! Finance, and the international esports powerhouse ESL. Ross provides an unrivalled range of products and services that includes cameras, real-time motion graphics, production switchers, robotic camera systems, augmented reality/virtual studios, video servers, infrastructure and routers, social media management, newsroom systems and live event production services.
As a privately held and self-funded company, Ross Video has a long and stable history and has enjoyed 29 consecutive years of growth. As well as being free from the influence of external financiers, Ross Video controls its own destiny by owning its own manufacturing facilities, doing all primary research and development in-house, and marketing its products internationally through a global sales force and network of business partners.