Tecnored: crescimento em redes de fibra pré-conectorizadas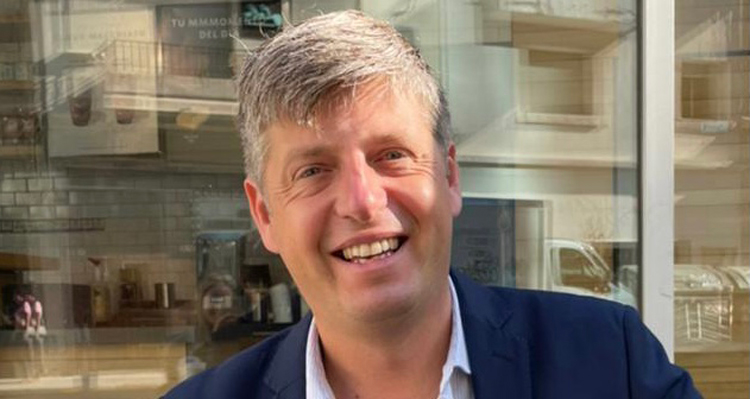 Juan Domínguez, presidente de Tecnored
A Tecnored avançou muito durante a pandemia, ao mesmo tempo em que crescia a demanda por tecnologia doméstica e a necessidade de continuar eliminando a exclusão digital, segundo seu presidente, Juan Domínguez.
Presente no mercado argentino desde 2003 e no Chile desde 2016, e embora sempre tenha como objetivo a adaptação às novas tecnologias, a Tecnored começou com a fibra há mais de 10 anos. Primeiro, os custos eram grandes, cerca de US $ 450 na última casa, e hoje esses custos caíram quatro vezes.
Juntamente com o Artic
Juan diz que embora fosse mais tradicional no início, um passo importante foi dado desde 2016, quando a tecnologia evoluiu com redes pré-conectorizadas. 'Começamos em 2019 com nossa aliança com a Artic, provedores de redes muito novas com fábrica em Hong Kong, como integradores para Argentina e Chile. Algo notável no Artic é que, embora muitas vezes os projetos sejam para diferentes territórios e distâncias, como vãos de 80 a 120 metros, eles, por meio de Raúl Fleman, entenderam que eram necessários mais projetos locais, como vãos de 50 metros'.
'É assim que temos casos de sucesso como Corrientes, Chaco e Aguas del Colorado, em La Pampa, com redes pré-conectadas para 17 localidades. Outra história de sucesso é a fibra subaquática do Lago Meliquina em Neuquén, um grande exemplo de como projetar de forma diferente para uma determinada situação e conectar uma cidade de 500 habitantes que de outra forma não seria possível. Foi um trabalho conjunto de projeto de engenharia de quase dois anos. Já estamos com um pé no mercado de governos provinciais e cooperativas, com projetos públicos que vêm de uma contribuição não reembolsável da Enacom para acabar com a exclusão digital'.
Huawei também está entre suas outras marcas. 'Temos uma aliança muito importante com eles para abrir as portas das províncias a tecnologias de ponta. Inclui consultoria, implementação e engenharia para Argentina e Chile. A Furukawa faz parte do nosso portfólio, visando um mercado de redes já feitas e com as mesmas tecnologias'.
Novo centro de operação centralizado em Córdoba
Entre os objetivos deste 2021, Domínguez destaca um importante investimento em Córdoba, para atender a uma demanda de empresas do tipo cooperativo e ISPs, que precisam de um centro de operação centralizado, já que é algo diferente ao que as províncias podem acessar. Ele destacou que dobraram o investimento inicial de US $ 500 mil para mais de um milhão, e também estão dobrando o espaço que tinham na capital Córdoba entre escritórios, um armazém com mais de 200 metros quadrados e o novo Centro de Operação. Se a pandemia permitir, eles poderão fazer uma inauguração presencial.

Juan conclui dizendo que todos esses grandes projetos na Argentina e no Chile demoraram a se concentrar em continuar crescendo em outros países, mas que esperam fazê-lo até 2022 com o Paraguai e o Peru. E então a Bolívia.
Founded in 2003, Tecnored is an Argentine company specialized in building networks and added value for telecommunications.
In addition to integrating different providers of optical equipment and infrastructure, its main differential is to offer all the necessary tools to set up optical networks, from the conception of the project, to the deployment of the line, through financing, engineering, support and after-sales service.
The implementation of the networks carried out by Tecnored is supported by tools developed in house.