Voice Interaction: a reference for Automatic Closed Captioning with Audimus.Media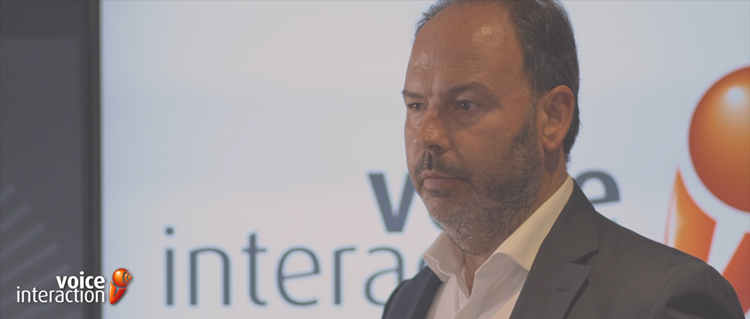 Joao Neto, CEO, offered to Prensario a Quick balance of positive points of VoiceInteraction with Brazil and Latin America during 2021.
'Despite recent times and the uncertain road ahead, VoiceInteraction will keep honoring the promises made to its clients. Thanks to their trust, VoiceInteraction became a reference within the Broadcast Industry, especially for Automatic Closed Captioning with Audimus.Media. Not settled, we are developing new platforms to further help broadcasters all over Latin America to use speech processing technologies as a driving force to move their business forward. This past year and a half brought some challenges for our Brazilian and Latin America clients and partners; however, our relations have only strengthened and are, today, more cohesive and solid than ever. Our customer support is working 24/7 to do what they do best: help clients each step of the way. Our development team is always in search of new and innovative ways to deliver the best solutions possible'.
Next priorities
'VoiceInteraction has been developing a relationship of quality and confidence in these markets, especially, regarding its Automatic Closed Captioning System Audimus.Media. The product has evolved over the years and it is now a solid and trustworthy platform for networks that want to transform their contents and make them more accessible to everyone. 
However, we did not stop there. Over the last year, commercial developments have been made with the other company products, thought and designed with the Broadcast Industry in mind. Audimus.Server is our offline transcription platform for pre-recorded programs. This software will receive any video or audio file and return a full text transcription in a quick turnaround time. The resulting text files can be edited and exported to a large group of output formats. We are extending our available languages, with a special focus on Latin American countries. 
We are introducing the new Media Monitoring System – Broadcast Edition. A product that will complement and further assist Broadcasters all over Latin America in becoming the cohesive driving force of the future. Today, more than ever, it is vital to lean on technology for process automation. Working in your own premises, MMS is an A.I. driven platform that extends the bounds of compliance software. It is a long-term 24/7 HD capture and recording solution, engineered for content visualization and broadcast quality of service. We are working with our local partners to bring MMS-BE to all of our Latin America clients.
New releases
'VoiceInteraction wants to stay connected with clients and partners and is here to share with you all the significant news and product innovations for 2021 and 2022. Our Automatic Closed Captioning Software Audimus.Media has a significant feature incorporated: automatic translation for live broadcasts. With the release of version 6.7, running on-premises, deliver the real-time generated closed captions in another language. One of the first pairs of languages is the translation of Spanish to English, and vice-versa. This is basically for our market in the US and clients in LATAM that need to provide CC in English for their original content. This feature is simply not available anywhere else, as a built-in option, for every station and network. 
The 6.6 release for our transcription automation software, Audimus.Server, is also of significant remark. Expect workflow simplification features such as in-app integrated subtitle editor, a new implementation of Caption Muxer and the Align script task. We want our clients to expect the best results with quick turnaround times.
Media Monitoring System brings a set of relevant features in the new 6.7 version. Expect an Integrated Multiviewer that will gather multiple market locations – on the same page; a customizable Alert Center dashboard that displays a cohesive view for all relevant events; TS signal analysis; monitoring and extraction of multilingual closed captioning events'.
Message to customers worldwide and from Latin America
'The NAB Show has always represented a milestone for us. This is one of the most important development cycles for VoiceInteraction, as it culminates with brand-new releases for all of our products, just in time for our scheduled presence at important Broadcast Shows around the world, such as NAB in Las Vegas. Bringing clients and solutions together is the essence of the NAB Show. We haven't been together since Las Vegas, however we want to stay connected – even if virtually.
VoiceInteraction is investing in a personal approach with our clients and partners. Now, more than ever, we want to be present and helpful. Broadcasters all over the world have been facing multiple challenges due to recent events. We believe that our products can have a real impact on those challenges. 
The development of new languages and the continuous work on already established ones is opening new doors and opportunities, particularly in Latin America. We have customized models for each country in this continent, as we firmly believe that one size cannot fit all. Each country has its particular language influences, and VoiceInteraction is committed to truly capture those local features. This will be the culmination of a work we started to develop some years ago, as we want to further help clients and partners in this part of the world.
Artificial Intelligence and Machine Learning are slowly starting to become broadly accepted concepts. However, for us, they have been the pillars of our business for the past decade. As producers of technology, VoiceInteraction offers many things, but one in particular – control. Control over the technology means, for the client, flexibility, not only in terms of deployment and workflow integration, but also the creation of tailored solutions that respond to particular real-world scenarios.  Our message is clear. We are open for business and here to help.
Main goals for 2022
 'VoiceInteraction has kept production of state-of-the-art technology for over 13 years now. This means constant technological revolutions. As we go through 2022, we will continue to strive for excellence in all of our services. Our achievements are directly affected by our ever-collaborative spirit which remains, to this day, as one of the main reasons as to how we are able to keep our mission statement running so efficiently: 'Our customers' satisfaction'.
Now recognizing the amount of trust that was deposited in VoiceInteraction's practices, throughout the years, we still retain a strong belief for a promising future – for the company and our partners. 
We will be – today and tomorrow – by your side, assisting with whichever may arise, whenever it may occur. We hope to see you in person by April 2022 as the industry gets back together', he finished.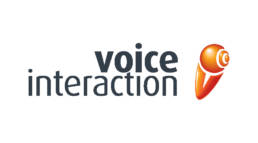 Creemos que en el futuro el habla será la interfaz preferida para el acceso a las tecnologías de la información y pretendemos ser una empresa líder en el área, basando nuestra acción en una búsqueda continua de soluciones innovadoras aliadas al desarrollo científico. Al proporcionar soluciones centradas en la tecnología de procesamiento de voz, pretendemos introducir ventajas competitivas en los productos de nuestros socios y clientes.