WKD Cable Enterprises: atualizações para o mercado latino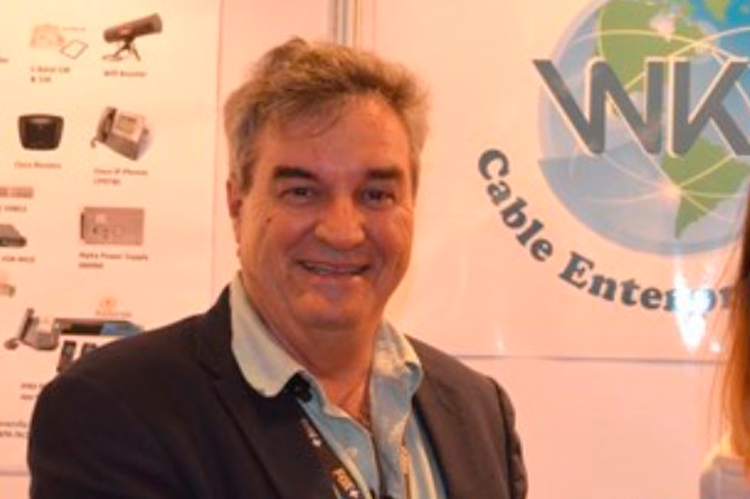 Wolfgang Kurt Domschke, executivo do fornecedor de equipamentos para a indústria de cabos WKD Cable Enterprises, disse a Prensario que em 2021 eles continuam atendendo às necessidades da indústria e esperam que a situação derivada da pandemia se normalize em breve.
Domschke revisou as últimas atualizações de seus produtos para o mercado latino, entre as quais se destacam tanto novos equipamentos quanto produtos recondicionados, com garantia e preços acessíveis.
Quanto aos seus novos produtos, eles têm o medidor de potência óptica Jonard FPM-50A por $ 400 e garantia de fábrica de 1 ano, o medidor de nível de sinal Deviser DS2400Q por $ 750 e o medidor portátil OTDR Deviser AE1001-APC por $ 850, ambos com uma garantia de 2 anos.
Seus produtos recondicionados incluem o medidor de análise de serviços digitais JDSU DSAM-6300 por  2.750 e garantia de seis meses, o splicer de fibra óptica Fujikura FSM-70S por $ 5.750 com garantia de 1 ano e o medidor Trilithic 360DSP por $ 950, com 90 dias de garantia.
Seu produto mais proeminente é o kit de teste de instalação VeEX CX310 DOCSIS 3.1, que inclui o modelo 1G avançado, com hardware 1000Base-T, é otimizado para todos os técnicos que instalam e mantêm redes CATV DOCSIS 3.1 / 3.0.
WKD atualmente possui uma grande variedade de equipamentos ativos, como amplificação e rede externa, conectores, cabo coaxial, modems a cabo EMTA, Docsis, Wi-fi, sistemas digitais HD e SD, equipamentos ópticos, transmissores e nós, bem como equipamentos de medição e teste, entre outros.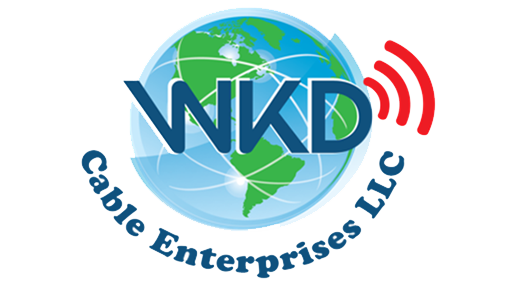 Sobre WKD CABLE ENTERPRISES LLC.
WKD Cable Enterprises LLC. is a company dedicated to the sale of new and used equipment (Refurbished) with guarantee, prices that obtain advantages against the new and / or discontinued that are not available by the manufacturers. We provide all active and passive equipment that includes cable TV systems from 330 MHz to 1G in all brands, Internet system, Cable Modems, encrypted systems and Measurement and Testing equipment.