Lectrosonics apresenta receptor estéreo digital em miniatura DCHR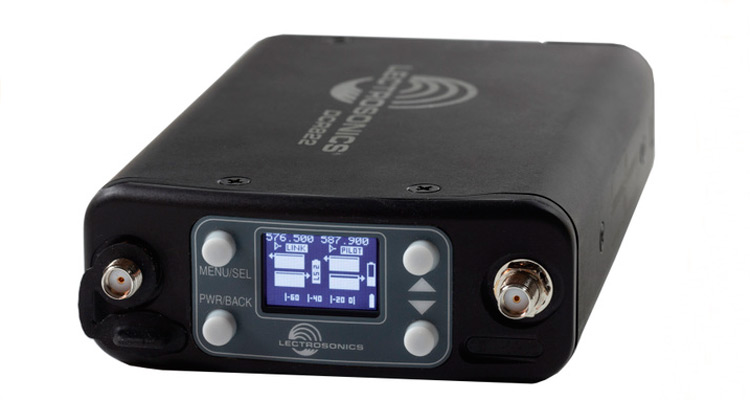 A Lectrosonics lançou o receptor estéreo digital em miniatura DCHR. Um novo receptor em miniatura compacto e leve que é capaz de operar em estéreo ou mono a partir de uma única portadora de RF com transmissores digitais Lectrosonics.
O DCHR inclui DCHT, M2T, DBu, DHu e DPR. A unidade sintoniza de 470-614 MHz na banda UHF, cobrindo 6 blocos Lectrosonics e corresponde às bandas de sintonia de transmissores digitais nas linhas D Squared, DCH e M2 Duet.
O DCHR é extremamente compacto e leve, medindo apenas 3 x 2,375 x 0,625 polegadas (76 x 60 x 16 mm) e pesando apenas (259g) com as baterias instaladas.
A configuração é extremamente rápida e fácil com varreduras de RF ultrarrápidas no SmartTune e o uso de sincronização infravermelha para enviar configurações ao transmissor associado. A sintonia manual também pode ser feita usando a tela RF Scan ou simplesmente inserindo a freqüência na tela de sintonia.
As saídas de áudio do conector de travamento TA5 podem ser selecionadas no menu como formato analógico ou AES3. Um conector de fone de ouvido estéreo de 3,5 mm no painel superior pode ser usado para monitorar os sinais de áudio do receptor. Antenas de montagem SMA removíveis estão incluídas com o DCHR.
A criptografia no modo AES 256-CTR está incluída, com quatro políticas de chave de criptografia diferentes disponíveis, incluindo Universal (comum a todas as unidades Lectrosonics D2, M2X e DCHX), Compartilhado (ideal para cobertura de esportes), Padrão e Volátil (uso único chave). Cabos acessórios opcionais estão disponíveis para conexões analógicas e AES3 para equipamentos associados. O alimentador de bateria LTBATELIM opcional pode ser usado para alimentar o DCHR com CC externa.
O acessório opcional LRSHOE pode ser usado para montar o receptor em câmeras pequenas. Um conector USB na lateral da unidade pode ser usado para atualizar o firmware em campo, usando o software Lectrosonics Wireless Designer. A caixa do DCHR é fresada em liga de alumínio e, revestida especialmente para resistir a arranhões e corrosão.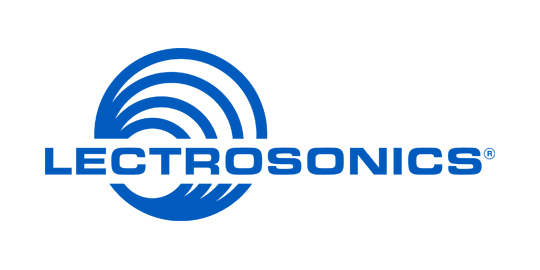 Lectrosonics is a U.S. company located in the city of Rio Rancho in the heart of New Mexico. With a continued focus on quality and innovation since 1971, Lectrosonics is well respected within the film, broadcast, music, and theater technical communities. We have a strong history of delivering products that satisfy your needs for quality wireless technology with excellent customer support and service.
Lectrosonics wireless microphone systems and audio processing products are used daily in mission-critical applications by audio engineers familiar with the company's dedication to quality, customer service, and innovation. 
Lectrosonics provides consulting to its customers as part of its customer service for product sales. Lectrosonics will also assist you with sound system component selection and design.
Lectrosonics offers products that are built to last. You can see just how our reputation for «built to last» products.