Bitcentral: Efficient Media Workflows
Bitcentral nomeia Foccus Digital para distribuir seus produtos no Brasil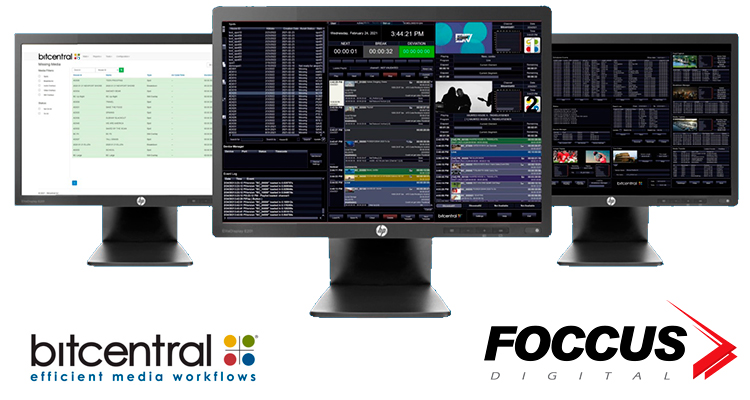 A Bitcentral, fornecedora de soluções de fluxo de trabalho de mídia, anunciou um contrato de revenda com a Foccus Digital para distribuir a suíte de produção de notícias da Bitcentral, Core News, e sistema de controle mestre automatizado, Central Control, no Brasil.
O acordo, que designa a Foccus como revenda de valor agregado, envolve suporte técnico altamente treinado da Foccus e suporte de pré-vendas e vendas da empresa.
O Core News oferece uma maneira eficiente de lidar com a produção de notícias e é otimizado para tarefas que são vitais para manter as operações críticas da redação funcionando sem problemas.
Ele tem a confiança de mais de 450 canais na América do Norte e mais de 1.000 operações de mídia em todo o mundo, fornecendo importantes níveis ​​de confiabilidade e agilidade na ingestão, gerenciamento de ativos e produção ao vivo.
Ele permite que as emissoras maximizem o valor de suas histórias, produzindo conteúdo uma vez e publicando várias vezes, e oferece o conjunto de ferramentas, no ar, mais rápido do mercado com um sistema altamente personalizável que pode ser adaptado às necessidades de cada estação.
Enquanto isso, no ambiente de reprodução, o Controle Central oferece uma maneira mais econômica de lançar canais que atendam às altas demandas da televisão atual. Ele oferece flexibilidade aos broadcasters por meio de sua abordagem modular, em que componentes integrados para reprodução, gerenciamento de ativos, armazenamento e ingestão podem ser facilmente adicionados para atender às diferentes necessidades dos clientes.
O Core News permite que as emissoras assumam facilmente o controle de sua própria marca e da inserção de anúncios / eventos ao vivo, enquanto o conteúdo da rede pode ser processado centralmente e facilmente distribuído para todas as estações remotas.
'Nosso contrato de revenda com a Foccus é uma ótima notícia porque nos permite investir em uma região que é uma parte central de nossa estratégia de crescimento', disse Sam Peterson, gerente geral da unidade de negócios de produtos básicos da Bitcentral.
'O tamanho do mercado torna o Brasil um alvo óbvio para nossa expansão, mas sabemos que apoiar as emissoras na produção e gerenciamento de conteúdo por meio do lançamento e manutenção de canais ao vivo é um negócio complexo. Precisamos de parcerias locais fortes para fornecer o suporte necessário. A Foccus tem anos de experiência em tecnologia de transmissão na região e uma vasta experiência que se equipara à nossa', acrescentou.
'A Foccus sempre foi inovadora e trabalha com as soluções mais avançadas do mercado. Core News e Central Control definitivamente se enquadram nesse grupo', disse Cesar Donato, proprietário e CEO da Foccus.
'Com mais de 15 anos em tecnologia de transmissão, estamos comprometidos em fornecer qualidade e comprometimento técnico avançado aos nossos clientes. Temos um excelente relacionamento com a Bitcentral e estamos ansiosos para ser uma verdadeira extensão da empresa no Brasil, não só no lado técnico, mas também como um valioso parceiro de negócios', acrescentou Donato.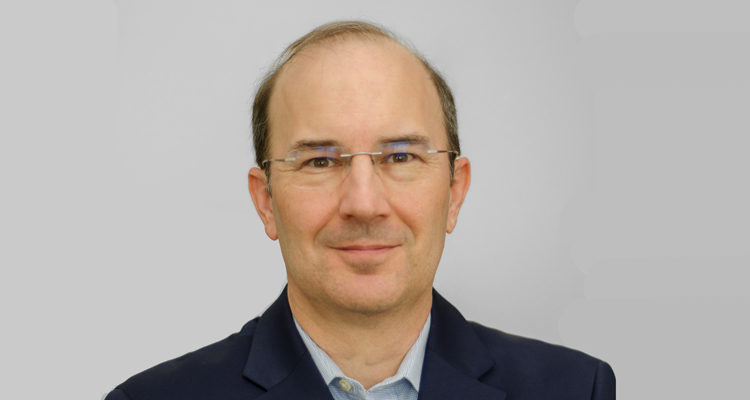 Sam Peterson, gerente geral da divisão de Core Business da Bitcentral, uma das empresas que mais investiu na América Latina pouco antes do bloqueio devido à pandemia, destacou a Prensario
Leer más »
FUEL: Digital Streaming and Monetization Platform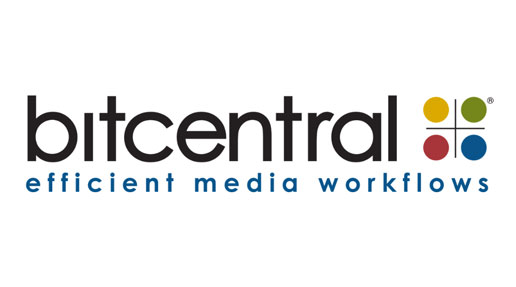 For more than 20 years, we've delivered efficient, reliable, and scalable workflows that maximize the value of media. As a media software company with a focus on innovation, we not only know where media has been, we know where it's headed, to give you forward-thinking solutions that help you deliver great stories to audiences, every day of the year.
Our software tools range from content production to master control to online video, giving companies full-scale solutions that span the media landscape. Time and again, our customers tell us, "It just works," meaning they don't have to worry about their media software and can dedicate their time to getting content out to their audiences – whether it's broadcast or online, live or on-demand.